Nation
PTI, Tuesday, 21st February 2017
Bengaluru: A man has been booked for allegedly attempting to molest an air hostess here recently, the police said.
Bengaluru: A three-year-old girl was allegedly sexually assaulted by a non-teaching staff member of a preschool near here, police said. The incident, which occurred on Friday last, came to light when the child complained to her parents. She told...
Read More >>
Thiruvananthapuram: Congress in Kerala asked the CPI-M-led LDF government to retract from its decision to release 1850 prisoners who are now lodged in different jails in the State. ...
Read More >>
Tirupati: A world class 'Tourism and Hospitality University' will come up in Tirupati soon, a top Andhra Pradesh Tourism Development Corporation official said. ...
Read More >>
Kozhikode: A 37-year-old woman was arrested for allegedly performing black magic and injuring another woman near Nadapuram in the district, police said. ...
Read More >>
New Delhi: The Employees' Provident Fund Organisation or EPFO is expected to launch an online facility for settlement of claims, including EPF withdrawal and pension fixation, by May this year to put an end to tedious paperwork by its members. ...
Read More >>
Mumbai: A cricketer allegedly drove his car on to the platform of a suburban railway station during the rush hour this morning leading to chaos at the premises, the police said. ...
Read More >>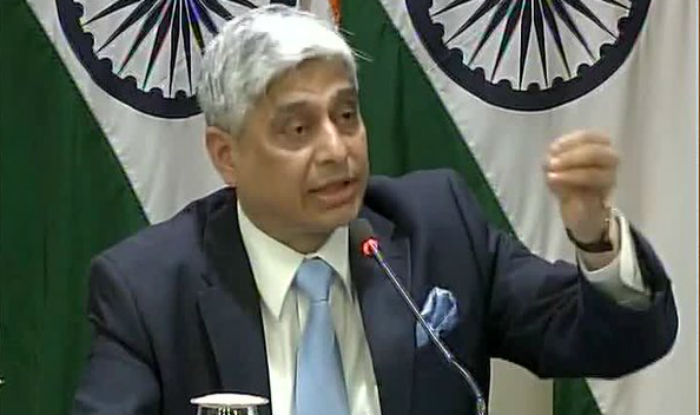 New Delhi: India today said the action against Mumbai attack mastermind Hafiz Saeed and his colleagues was a first logical step in getting the region rid of the twin menaces of terrorism and violent extremism. ...
Read More >>
BHUJ: Arvind Kejriwal today accused the BJP of instigating violence in front of its headquarters in Delhi even as he apologised for some AAP activists "retaliating" while protesting his detention. ...
Read More >>
Beijing: In an embarrassing disclosure for Pakistan, Chinese official media today reported that the 'spy' drone Pakistani army shot down along the LoC, claiming it belonged to Indian security forces, was made in China.  ...
Read More >>
Pages